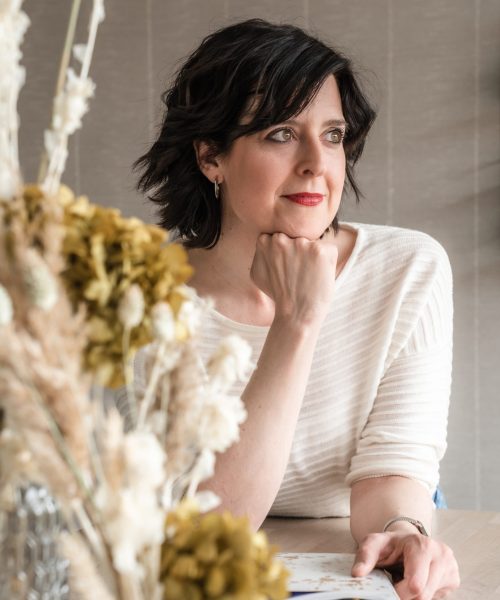 Afscheid nemen op de meest persoonlijke manier.
Wanneer je iemand verliest, komt er veel op je af. Eén van die grote vraagtekens is vaak: de afscheidsviering.
Wat wil je? Wat zeker niet? Hoe persoonlijk kan je het maken? Hoe schrijf je een goeie speech? Hoe vind je de juiste woorden?
Wie maakt daarvan één mooi geheel? 
Daarbij kan ik helpen.
In de dagen nadat een geliefde overleden is, kan je me contacteren en kom ik bij je langs voor een gesprek. Dat kan met jou alleen of met een groep mensen die een nauwe band hadden met de overledene. Ik luister naar jullie herinneringen en anekdotes, stel een aantal vragen, en op basis daarvan schrijf ik het verhaal van de overledene. Ik zet jullie woorden van verdriet om in een mooi verhaal.
Dat kom ik vervolgens vertellen tijdens de afscheidsviering.
Het hele afscheid wordt door mij gecoördineerd, inclusief (live) muziek, foto's, video, … 
De persoonlijke viering kan plaatsvinden op elke locatie die je wil: in een uitvaartcentrum, in een crematorium, in een feestzaal, in een tuin, op het strand of waar je maar wil.
Sober, ingetogen, ontspannen of feestelijk? Afscheid nemen doen we zoals jij het wil. 
Misschien word je gedwongen om na te denken over je eigen afscheid. Denk jij nu al graag na welke sfeer je wil, wie mag speechen en welke muziek er moet zijn?
Neem contact op, dan praten we erover.